Our clients are kept in-the-loop at every step. We deliver
solutions, not excuses.
Eric Rothauser has been practicing law in the Hartford area for the last 25 years.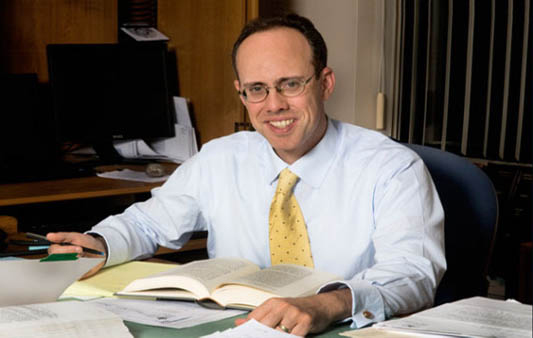 He has extensive experience in the areas of Civil Appeals, Probate, Wills and Trusts, Real Estate and a wide variety of Civil Litigation, in all Connecticut courts. He is a member of the Connecticut and Hartford County Bar Associations.
He received his law degree from the Dickinson School of Law (now, the Pennsylvania State School of Law) in Carlisle, Pennsylvania and his Bachelor's from the University of Connecticut in Storrs, Connecticut. A lifelong resident of Newington, Connecticut, he has sat on the Board of Trustees of Newington's public library and served as its President. He has also served on the Board of Trustees for the Newington Children's Theatre Company as its President as well as Cub Scout Pack 347 in a variety of positions.
---
Biography
Bar Admissions:
1994, Connecticut and Pennsylvania
1997, U.S. District Court, District of Connecticut
Law School:
Pennsylvania State University, J.D.
Member:
Hartford County and Connecticut (Member, Workers Compensation and Litigation Sections) Bar Associations
Community Activities:
Lucy Robbins Welles Library, Inc. Board of Trustees, president: 2009-2011
Cub Scout Pack 347, Cubmaster: 2012-2016
Newington Children's Theatre Company, Inc., Board of Trustees, president: 2016-2017
Born:
Boston, Massachusetts
Cases of Note:
Hyde Road Development, LLC v. Pumpkin Associates, LLC, 130 Conn.App. 120 (2011)
Corneroli v. D'Amico, 116 Conn.App. 59, 975 A.2d 107, cert. denied, 293 Conn. 928, 980 A.2d 909 (2009)
Fedus v. Planning and Zoning Commission, 112 Conn.App. 844, 964 A.2d 549, cert. denied, 292 Conn. 904, 973 A.2d 104-105 (2009)
Fedus v. Planning and Zoning Commission, 278 Conn. 751, 900 A.2d 1 (2006)
Sorban v. Sterling Engineering Corporation, 79 Conn. App. 444, 830 A.2d 372 (2003)
Town of Canton v. Cadle: , 316 Conn. 851 (2015)
Rinfret v. Porter, 173 Conn. App. 498 (2017)
Chiulli v. Chiulli, 161 Conn. App. 638 (2015)
Noyes v. Antiques at Pompey Hollow, LLC, 144 Conn. App. 582 (2013)