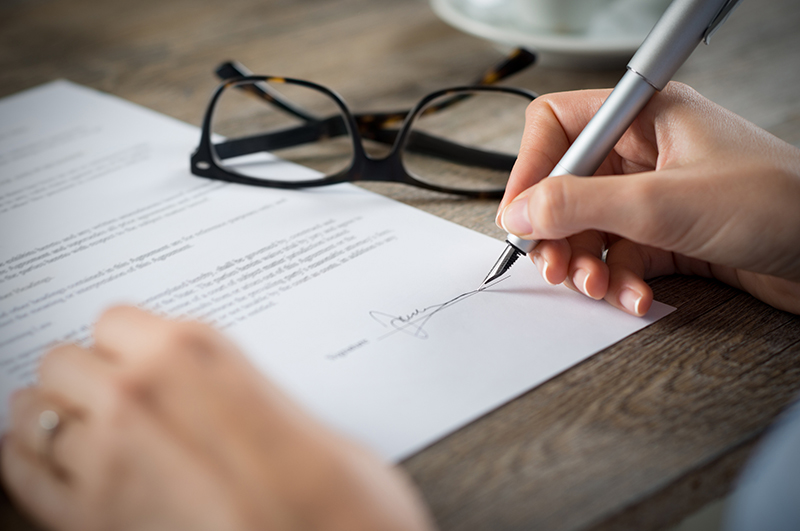 We have represented clients in every type of probate matter.
Connecticut Probate Courts have legal jurisdiction over many types of matters. The BoneeWeintraub partners have represented clients in every type of probate matter, including decedent's estates, guardianships, conservatorships, parental rights termination, name changes, commitments,  trust construction / accounting / administration, and will contests.
For over one hundred years, BoneeWeintraub and its predecessor firm have resolved matters in probate and assisted clients with the administration and settlement of their estates.
Whether your estate is $300,000 or $3,000,000, we have vast experience in shepherding it through all of Connecticut probate requirements from applying for probate, preparing an inventory, establishing probate bank accounts, paying creditors, preparing estate tax returns, and the final account.
These forms and processes present difficulties to clients at a challenging time in their lives. We are there to assist when needed to make the task easier for you whether you are the beneficiary, executor, administrator, trustee or guardian.
We also have extensive experience in the area of will contests and trust construction actions. Recently, we represented the surviving brother who was found to be a beneficiary of the deceased estate by a Connecticut Superior Court decision after an appeal from probate. The brother received $450,000.00.
For decades we have handled trust construction litigation from Superior Court to Connecticut's Appellate Courts wherein a minor beneficiary who was adopted out of a wealthy family was declared to be included in a family trust fund worth in excess of $25,000,000.00.
Our services:
Contested Wills

Trusts & Estates

Fiduciary Litigations

Probate Administration

Probate Litigation
Our Results
Suit Forces Trustee to Pay Principal to Client/Beneficiary.  Client as beneficiary of trust for more than 20 years with no accounting and diminishing distributions sued trustees. Won a full distribution of the entire share of trust principal. Attorneys Jay Weintraub | John Bonee | Eric Rothauser
Artwork Stolen from Estate.  Represented an estate to recover a piece of artwork that was stolen from the estate after the decedent's death. A lawsuit was commenced to recover the artwork and a significant settlement was achieved after mediation. Attorneys Jay Weintraub | John Bonee | Eric Rothauser
Son Cut Out of Will.  Represented the only son of a woman who disinherited him in favor a dead friends' son. After considerable litigation, a significant settlement was achieved. Attorneys Jay Weintraub | John Bonee | Eric Rothauser
Son/Daughter Cut Out of Will.  Represented a son and daughter cut out of their father's will who mistakenly believed that his children had abandoned him. On the contrary, we showed it was he who left his children when they were under 10 years old and that he had a severe drinking problem. A settlement was achieved after mediation. Attorneys Jay Weintraub | John Bonee | Eric Rothauser
Children Cut Out of Will.  Represented children who were cut out of their father's will the night before he went in for a brain tumor surgery, substituting the step mother in their place. After hard fought litigation, a significant settlement was achieved for our clients. Attorneys Jay Weintraub | John Bonee | Eric Rothauser