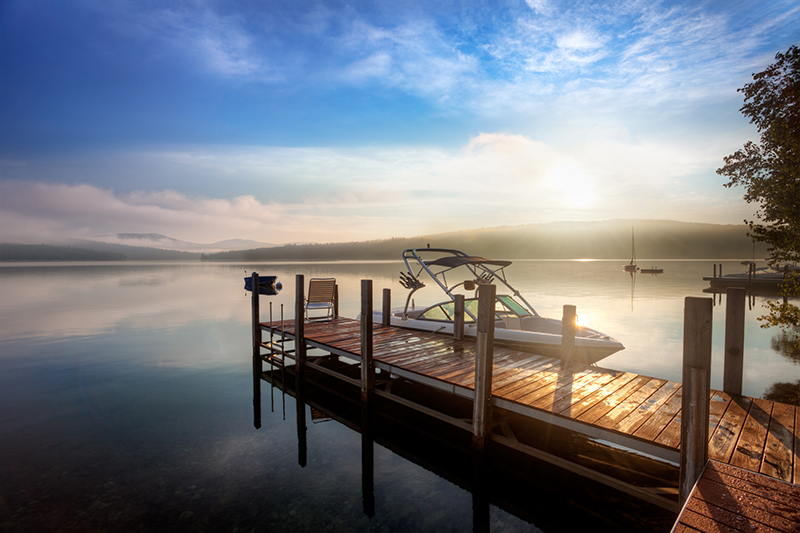 We provide counsel for many types of real estate matters.
We represent both buyers and sellers in residential and commercial closings ranging from modest to millions of dollars. Purchasing your home or business property is often the biggest investment you will make in your lifetime with tremendous implications.
BoneeWeintraub provides clients with legal counsel for many types of real estate matters, including purchase, sale, financing, easements, leasing, title issues, and zoning.
We also have had numerous cases involving the partitioning of real estate among co-owners including a case of first impression before the Connecticut Supreme Court. It's so important to call us before you sign a contract so that we can help you in setting up the transaction. Every sale is enthusiastically accepted and reviewed to protect your financial and future interests.
Don't let anyone tell you it's a "slam-dunk" property sale and you don't need to spend money on an attorney. We have saved clients money and delays by doing our homework, anticipating obstacles and protecting your interests.
Our services:
Adverse Possession

Boundary Disputes

Condominium Association Law

Conservation Easements

Easements

Land Trusts

Leases

Quiet Title

Real Estate Contracts

Real Estate Foreclosure

Real Estate Litigation

Real Estate Partnership

Title Examination
Our Results
Easement Appeal Won Connecticut Appellate Court.  The client's neighbor wanted to build a road on his commercial property to access a cell tower. Attorney Rothauser wrote a brief and argued this appeal before a panel of three judges. After the argument, the judges agreed with our position that the client did not have to allow the road to be built on his property. Attorney Eric Rothauser
New Easement for New Home.  Client with contract to purchase house in Litchfield County with only access to house over road owned by someone else with no written easement. Negotiated and drafted written easement recorded on land records before closing. Attorneys Jay Weintraub | Eric Rothauser
Defeated Claimed Easement a Few Feet from Manufacturing Facility.  Client owned business property when neighbor claimed old easement over client's business property to use for access to erect cell phone tower. Client blocked entrance to claimed easement and neighbor sued. Following trial, court found in favor of neighbor. We filed appeal for client and an Appellate Court found in favor of client. The easement was defeated. Attorneys Jay Weintraub | Eric Rothauser
Successful Lawsuit to Limit Partying on Waterfront Easement.  Client with waterfront property on Litchfield County lake was harassed by neighbors partying on adjoining path to lake with dock. Following extensive investigation and title search, we filed a lawsuit against known and possible claimants. We obtained a court order limiting persons entitled to use path and dock, hours of use and storage. Attorneys Jay Weintraub | Eric Rothauser
Access Easement Defeated.  Following trial, Court found in favor of neighbor against client. BoneeWeintraub brought appeal and won; easement declared to be invalid. Attorneys Jay Weintraub | Eric Rothauser
Forced Seller to Pay Client for Undisclosed Failed Septic System.  Within days after closing, client discovered that septic system had failed and seller had been illegally discharging waste water into town sewer. We demanded compensation from seller for construction of new septic system. Following negotiations, seller paid for new septic system. Attorneys Jay Weintraub | Eric Rothauser
Review Several Cell Tower Leases.  Several business clients have asked us to review proposed leases for cell phone towers. After review and consultation some leases were negotiated and modified with more favorable terms for client and in others the client rejected the lease when cell tower company would not modify the lease with more favorable terms. Attorneys Jay Weintraub | Eric Rothauser
Successful Litigation to Keep Open Private Road.  Two (2) clients with houses on private road sued by neighbor to deny access to their homes over the private road. After extensive research, court proceeding and negotiations with a very contentious neighbor, settlement was reached and clients continued use of the private road. Attorneys Jay Weintraub | Eric Rothauser
Allowed to Use Old Well.  Client owned a car wash company that wanted to use an old well on property to supply its water. The local health district refused to allow the use, claiming that a regulation prohibited its use based upon separation distances. The Department of Public Health upheld the decision. We appealed to the Superior Court and successfully argued that the well predated the enactment of the regulation and did not apply. The Court agreed and allowed the car wash to use the well. Attorneys Jay Weintraub | Eric Rothauser